About Mancino Manufacturing
The Mancino Difference
EXPERIENCE
Mancino has supplied gymnastics equipment, gymnastics mats, wall padding, cheer equipment, and preschool gymnastics equipment to countless prestigious schools, churches, universities and athletic facilities. You can be confident in our ability to provide solutions for all your equipment needs.
KNOWLEDGE
Mancino has the most knowledgeable staff to swiftly guide you through the process of choosing the right gymnastics products for your project. You can be assured that our staff is thoroughly familiar with all phases of pad making, from the raw materials used, to the complete manufacturing and installation process.
CAPABILITIES
Mancino has the manufacturing capabilities to provide all forms of padding for any area of your facility. From the floor to the wall, Mancino can outfit your entire area. Beyond the basic wood-backed wall padding, Mancino provides padding to custom wrap poles, steel "I" beams, stage fronts, steel cables and much more. Mancino has complete custom cutting and sewing capabilities.
CHOICES
With a wide range of styling choices, Mancino meets the padding needs of all projects. In addition to 16 standard colors, Mancino offers specialty colors and fabrics for discerning customers who prefer an individual style, or where a less commercial-looking gymnasium is the goal.
GRAPHICS
Would you like a new look for your facility? The Mancino digital media department now offers customers full design services from standard lettering to full color graphics. Or let us create a custom design. At Mancino, all design, print, and production of the padding is done in-house here in the USA.
Please keep these features in mind as you review our brochure and remember we are always available via phone or email to consult on the design of your project.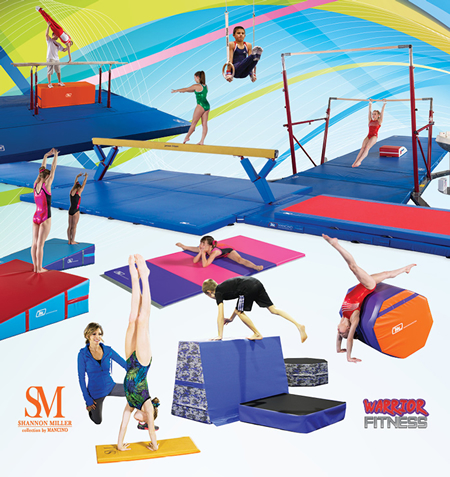 ---
"Ensuring Athletes' Safety Through Outstanding Quality Since 1966."
---
Our History
From our humble beginnings in 1966 to our current state-of-the-art production facility in Lansdale, PA, the Mancino label has always stood for quality. We are ever-committed to our founding principle: "Quality Above All Else." This excellence is evident in every aspect of our manufacturing…from the raw materials used to produce the end item to the hands-on craftsmanship visible in each product.
Manufacturing technology has changed dramatically over the past 50 years and the Mancino factory has remained at the forefront. All new CNC cutting equipment for fabric and wood, new electronic sewing systems, and in-house digital printing and design capabilities are just some of the improvements made to ensure quality and efficiency. And all this is housed in a 73,000 sq ft production facility.
The company has celebrated many anniversaries and milestones over the years. While we have adjusted to meet market demands, internet growth and industry fluctuations, we remain true to the original plan: Dedication. Commitment. Tradition. Mancino is dedicated to finding the best safety padding solutions to fit your needs for years to come.
Mancino Manufacturing
1180 Church Road
Suite 400
Lansdale, PA 19446