Too much summer fun planned? Vacations? Picnics? Parties? Having a hard time sticking with a summer training schedule?
As a college gymnast, I tend to find myself working out and training alone a lot during the summer. It can sometimes be hard to find the motivation to work out by yourself when balancing your daily life, your summer job, and not having your team to work out with you.
Here are my top 6 Tips for Solo Summer Training:
#Show up.
On the days where you just don't feel like working out, show up anyway. Whether you train for 1 hour or 5 hours, it is so important to just get yourself to the gym and to get your body moving!
Write it down.
If you have trouble making up workouts or assignments for yourself on the spot, write it down before you go in! It is very helpful to go into a workout already knowing what to do for the day.
Be Reasonable.
While it is always good to push yourself, make sure your assignments are reasonable! If your assignments are too hard to complete, it can be counter-productive.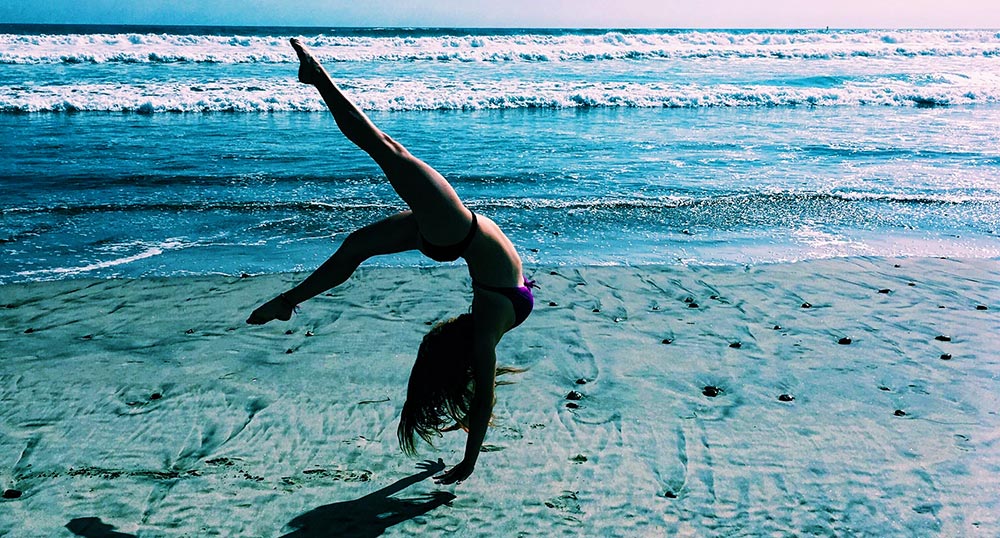 Stick to it.
Because I work a lot during the summer, I find it makes my life easier when I stick to a schedule. I try to go to the gym at the same time each day to ensure a consistent workout plan.
Ask for help.
Even though you may not be at school for the summer, you can still ask for help from your coach! Give them a call or send them a text if you need help with your gymnastics training!
Train on the best.
OK… you all know I am working at Mancino as their summer intern, but I am lucky that my daily work outs are at a local gym that has pretty much 100% Mancino mats!Mats matter when you train, and Mancino mats are the best!