So you've got your logo and business plan, or already have an established cheer or gymnastics gym that you want to take to the next level. With the online presence of Facebook, Snapchat, Instagram and Twitter, your gym could be featured in plenty of images and mentions throughout the internet.


A shout-out, "@mention or #hashtag by the poster is great, but those images can get lost in the endless scroll. Mancino offers branding opportunities on your equipment that will help your gym get noticed in those videos and pictures!
Down on the floor, up on the walls.
Open wall space is a perfect spot to showcase large logo graphics that can be seen from anywhere in your gym. Mancino hedges offer a great way to separate classes and stations and can double as a brand billboard!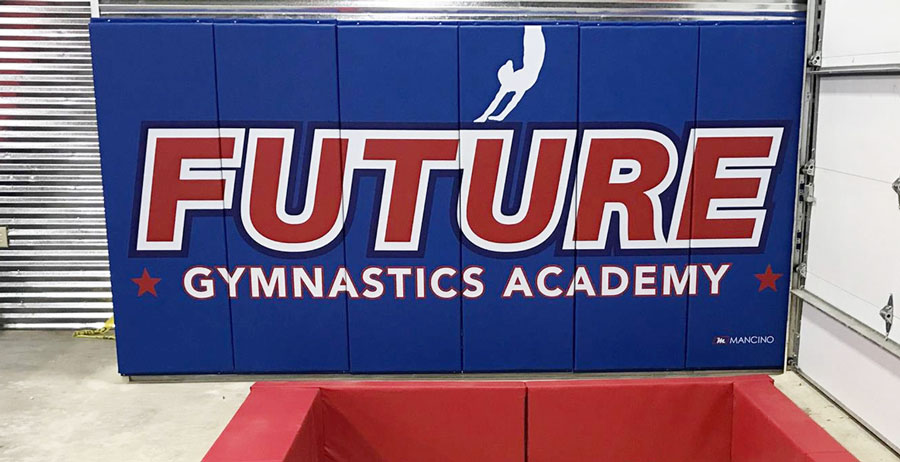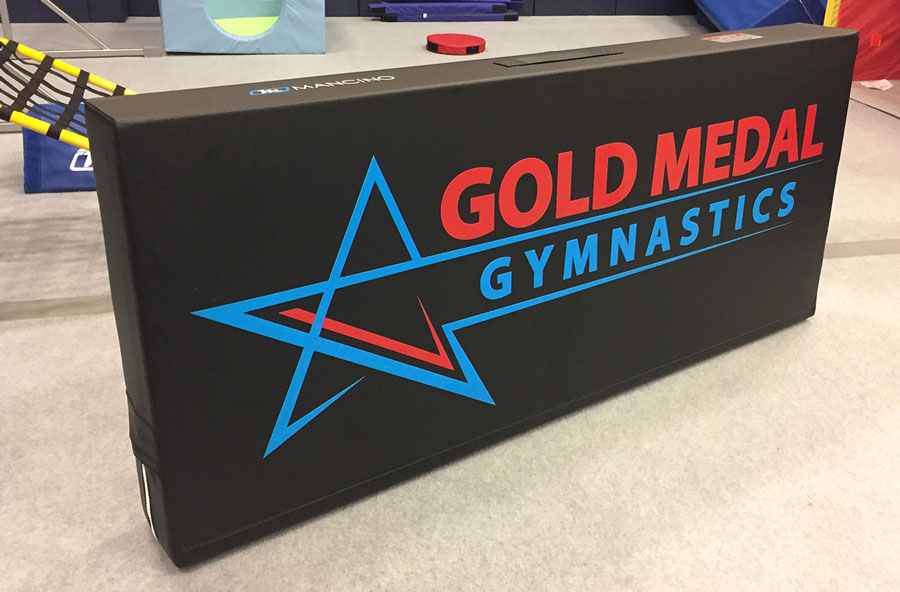 Mancino has the capability to print your logo directly onto our vinyl! We utilize a 5-color UV printer that has the ability to print a layer of white down first, then apply the 4 color CMYK process on top of that white. This creates a bright, beautiful logo on any color vinyl! If you have a logo that warrants the impact that a 4 color logo would offer on a mat, this is the way to go!
Mancino makes it easier than ever to get your logo on your item! We've introduced and "Add your Logo" option during checkout on our website! Upload your logo in the correct format (.ai or pdf vector with text converted to outlines) and that's it! A small upcharge fee is added and we'll contact you with any questions or placement queries we might have. We've included many of our popular mats and training shapes to the list like folding gym mats, octagons, inclines, tumble trainers and handspring machines!
You've worked hard to get your gym to where it is! Show off your gym spirit and get creative with us!